2022: A New Beginning for Startup Shell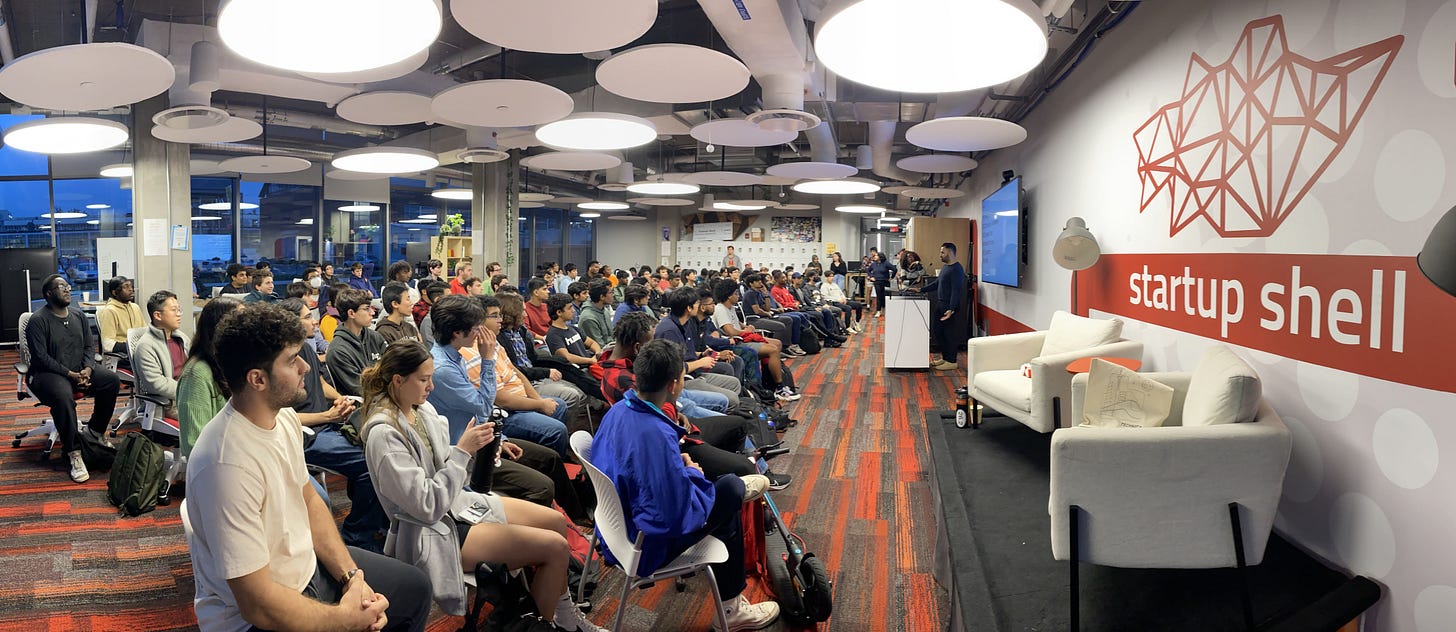 This year has been a pivotal one for Startup Shell's growth as an organization. Following a record-breaking number of applications this past semester, we have grown to a community of over 600 founders, builders, and creatives! We are filled with gratitude for the hard work and determination our members bring to Shell everyday and are incredibly proud of all that our community has accomplished. Here are some highlights from the past year we are excited to share!
One of the most significant developments for Shell this year was the move to our brand new space on the first floor of the E.A Fernandez IDEA Factory. While we dearly miss the original Shell space, we have truly found a new home in the IDEA Factory, located at the heart of campus. Not only is this new space more central and accessible for our members, but it also provides us with state-of-the-art facilities and resources to support student entrepreneurship.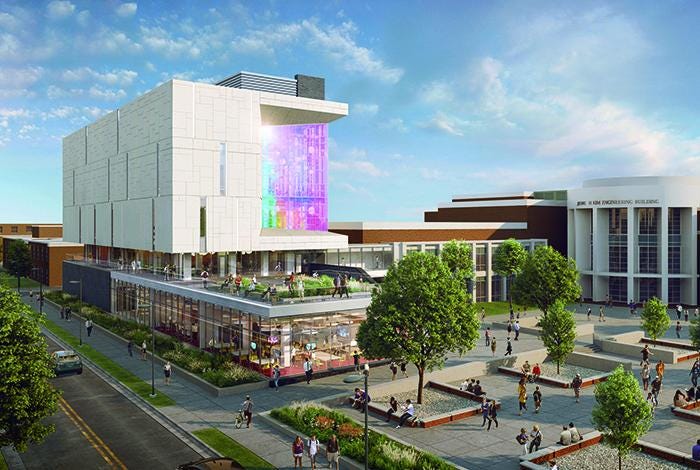 Events. This year, we hosted a total of 42 events with over 800 attendees! Startup Shell aims to connect students on campus to foster the creativity and collaboration needed for building ventures. Our events provide valuable opportunities for students to learn, network, and grow as entrepreneurs. Here are a few highlights!
Partnerships with Uber and Bloomberg for tech talks about latest technologies in the ride-sharing and finance industries

Business Expo showcasing 15 student ventures with the founder of CAVA serving as a judge

Shell Talks with alumni and current members covering a variety of topics including Decentralized Finance, Hardware, Machine Learning, Branding, and Sustainability

Talks with successful founders including Cori Lathan, founder of AnthroTronix, and the Mokhtarzada Brothers, founders of Truebill (now Rocket Money)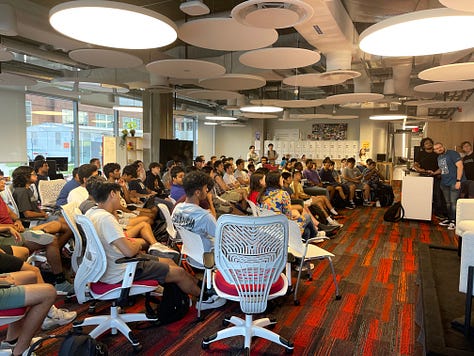 Sheller Highlights
These people are building something great. Since 2012, Startup Shell has fostered the growth of over 200 ventures with a combined valuation nearing $2B. This year we have seen the growth of some amazing ventures whose stories we share below. Here is an overview!
Shell ventures won a total of 55k from Pitch Dingman this year with Vitalize becoming the 7th consecutive Shell-founded venture to take home the top prize! 

Three companies founded by Shellers, Vitalize, Manatee, and Rome made it into YCombinator, the world's most prestigious startup accelerator!

Three Shellers were recognized as top innovators under 25!
Imperfect Foods
Imperfect Foods founded by Ben Simon (Fall 2013) helps save "imperfect" foods and delivers them to people's doorstep with the aim of fighting food waste, helping farmers, and saving our environment. Ben Simon was a founder of Food Recovery Network, a non-profit created by UMD students to redistribute food that would go to waste on campus. After its founding in 2011, Food Recovery Network joined Startup Shell to become one of its earliest ventures. In 2015, Ben went on to launch Imperfect Foods, which after 7 years of hard work and growth was acquired for around $1B by Misfits Market!
Ambrook
Ambrook, founded by Jeff Anders (Fall 2012) and Mackenzie Burnett (Fall 2013), builds financial management software for farms, with the mission to make sustainability profitable in agriculture. With the financial management software provided by Ambrook, farmers can invest with ease in the long-term financial and environmental health of their farms. This year Ambrook raised their Series A, and partnered with Stripe to produce a short documentary about their impact!
Manatee
Manatee, founded by Bryan Houlton (Fall 2020) and Ryan Downing, helps businesses capture better leads through interactive demos. After winning the prestigious $10,000 Tom Savransky Entrepreneurial Spirit Award in the 2022 Pitch Dingman competition, they were accepted into Y Combinator, the most prestigious startup accelerator that has launched over 3,000 of the highest growth startups. Over the past few months, the team at Manatee has been hard at work, growing and making waves in the industry. Just this month, both Bryan and Ryan were recognized as DC's top innovators under 25!
Vitalize 
Vitalize is a venture founded by Sanketh Andhavarapu (Fall 2020) and Veeraj Shah (Spring 2020) that works with healthcare employers to improve the mental health of healthcare workers. This year, Vitalize won the grand prize at Pitch Dingman, becoming the 7th consecutive Startup Shell-founded venture to take home the top prize of $30,000. In addition, the team at Vitalize was accepted into Y Combinator's Winter 2023 batch, solidifying their place as a rising star in the healthcare industry. Just this month, Sanketh was recognized by the Baltimore Business Journal as a top innovator under 25!
Rome
Rome founded by Craig Weiss (Fall 2013) is the "Google Flights for the $800B trucking industry". It provides a marketplace for truck drivers to find work, receive payments, and manage their business. After being founded in 2022, Rome was accepted in Y combinator's Winter 2022 batch!
Learn Prompting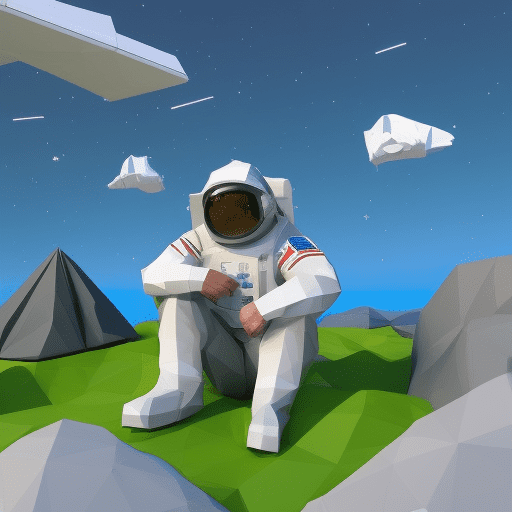 Learn Prompting launched by Sander Schulhoff (Spring 2022), Shell's resident Machine Learning expert, is an open source course on Prompt Engineering. With the recent advances in AI, Sander believes that prompt engineering is an important skill for all to learn. In less than 20 days after its launch, Learn Prompting acquired over 12K users and built a community of 400+ members on Twitter and Discord. His course has also gained visibility from top AI companies such as Scale AI, FiscalNote, Snorkel, and Humanloop. Learn Prompting will be hosting a Prompt Engineering hackathon sponsored by Scale AI soon with more than $2K in prizes so be sure to stay tuned!
WISE Cities
WISE Cities is a female-run startup, founded by Marie Brodsky (Fall 2020) and Kat Close (Fall 2022), focused on designing accessible technology to address the issue of social isolation among the elderly. WISE Cities was honored with the Social Impact Award at Pitch Dingman 2022, named as one of the Top 6 Socially Impactful ventures at Do Good's Spring 2022 competition, and was ranked in the Top 7 out of 100+ ventures at Atento Capital's Pitch Competition. In addition to these accolades, WISE Cities raised $15K in funding and are launching their Beta soon!
JMakes3D
JMakes3D, co-founded by Jess Garnett (Fall 2018), helps inventors and entrepreneurs get from ideation to functional prototypes. Just this month, Jess was recognized as one of DC's top innovators under 25!